Charles E. King House Tour 2013
Note: This information is for the 2013 House Tour. The 2014 tour is scheduled for October 19.
2014 Charles E. King House Tour information »
Tour the Belleville Homes of Mid-Century Modern Architect Charles Erwin King
In conjunction with the King Retrospective Exhibit in May 2013, the Belleville Historical Society is organizing a house tour featuring some of Mid-Century Modern architect Charles Erwin King's noteworthy works in Belleville.
Named one of Architectural Digest's "Top 100 Architects" in 1991, King practiced in Belleville, Illinois, from 1947 until 1961.
The house tour will be held Saturday, May 11 from 1 – 5 p.m. Tickets are $15 per person (children 12 and younger are free), and payment may be made by cash or check only. Tickets are available for purchase at the following locations:
– During the May 3rd reception for the King Retrospective Exhibit.
– During the tour at any of the houses on the tour (see list at right).
– At any time at the following businesses in Belleville: Fletcher's Kitchen and Tap (6101 West Main), Dill's Floral Haven (258 Lebanon Avenue), My Vintage Addiction (119 East Main Street), Eckert's Country Store (Route 15 and Green Mount Road).
Participating Homes
Homes and addresses are listed below the map. Map may take a moment to load. Thank you for your patience.
We are very grateful to the homeowners for opening their homes to the public for the tours.
UPDATE: The Irma Hempel Residence on Woodland Court, which was previously listed below, has been removed from the tour due to water damage. We wish the homeowners the best with clean-up and repairs.
1) 1015 McClintock Avenue
Mr. and Mrs. George Kloess Residence: Built in 1949 and currently owned by Scott and Carol Hathaway.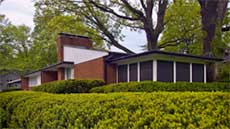 2) 600 South Missouri Avenue
Mr. and Mrs. E. J. Rogers Residence: Built in 1951 and currently owned by Robert and Robin Howard.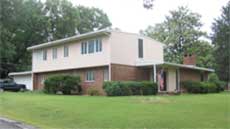 3) 21 High Forest Drive
Mr. and Mrs. Raymond Lippert Residence: Built in 1957 and currently owned by William and Beth Kamm.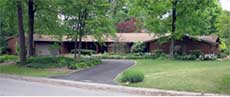 4) 25 High Forest Drive
Frank and Dorothy Skinner Residence: Built in 1958 and currently owned by Andy and Kathy Bridgeman.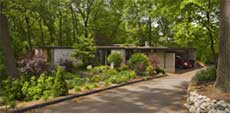 5) 8221 West Main Street
William and Minette Farthing Residence: Built in 1950 and currently owned by Betty Jones.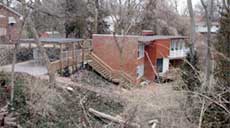 6) 2 Kil-Mar Woods
Dr. and Mrs. Richard Osland Residence: Built in 1962 and currently owned by Reed and Nancy Hannebaum.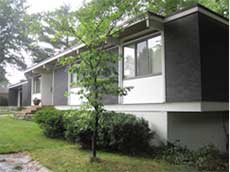 ---
More about Charles E. King