Garfield Street Historic Saloon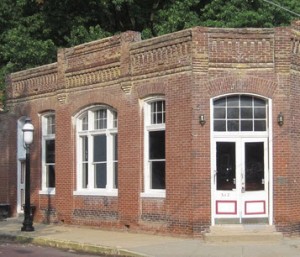 The Belleville Historical Society purchased the former home of the Garfield Street Saloon in 2010. The building is currently in use as a venue for Historical Society events, and will eventually house a museum of Belleville's brewing history.
The structure, which is on the National Register of Historic Places, was built in 1894-95 by Adam Gintz. Gintz was then the president of the Western Brewing Company, which created Stag Beer and brewed it in Belleville until 1988. He leased the building to the Brewing Company, guaranteeing exclusive sales of Western Brewery products at that location.
Garfield Street Historic Saloon
633 East Garfield Street
Belleville, IL 62220