Belleville Historical Society Calendars
2017 Calendar: Historic Belleville Saloons II
Our 2016 theme was so popular that we're back for another round! Saloons dotted the Belleville landscape in the late 19th and early 20th centuries. The 2017 calendar features vintage photographs and brief histories of twelve more Historic Belleville Saloons.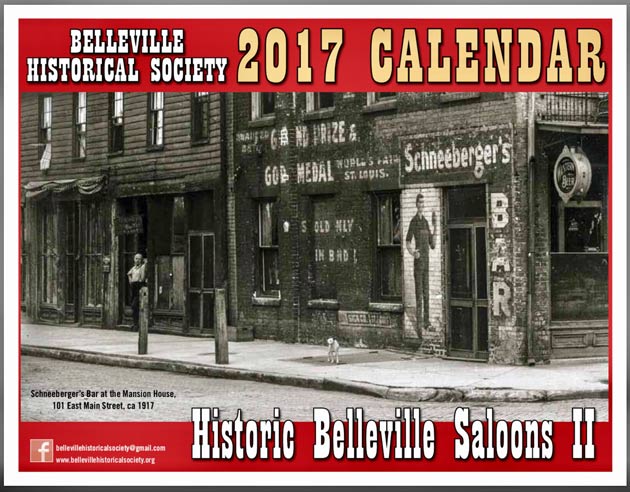 The calendar is $10 and helps us save save the stories and artifacts that tell Belleville's history.
Purchase online via Paypal:
A $2 postage fee will be charged.
Thank you for helping us share and preserve Belleville's history!
---
Past Calendars
Past calendars are available for purchase from the Belleville Historical Society for $10 each. Please email us if you would like to order a keepsake calendar from a past year: bellevillehistoricalsociety@gmail.com