Belleville Historical Society Calendars
Purchasing a Belleville Historical Society calendar is a fun way to discover moments in Belleville's history — and your purchase helps us continue to find, share and preserve the stories.
2021 Calendar: Belleville Fashion through the Years
From bathing suits to wedding dresses, see Belleville's history through a fashionable lens in the Belleville Historical Society's 2021 calendar.
Read the Belleville News-Democrat article about our 2021 calendar »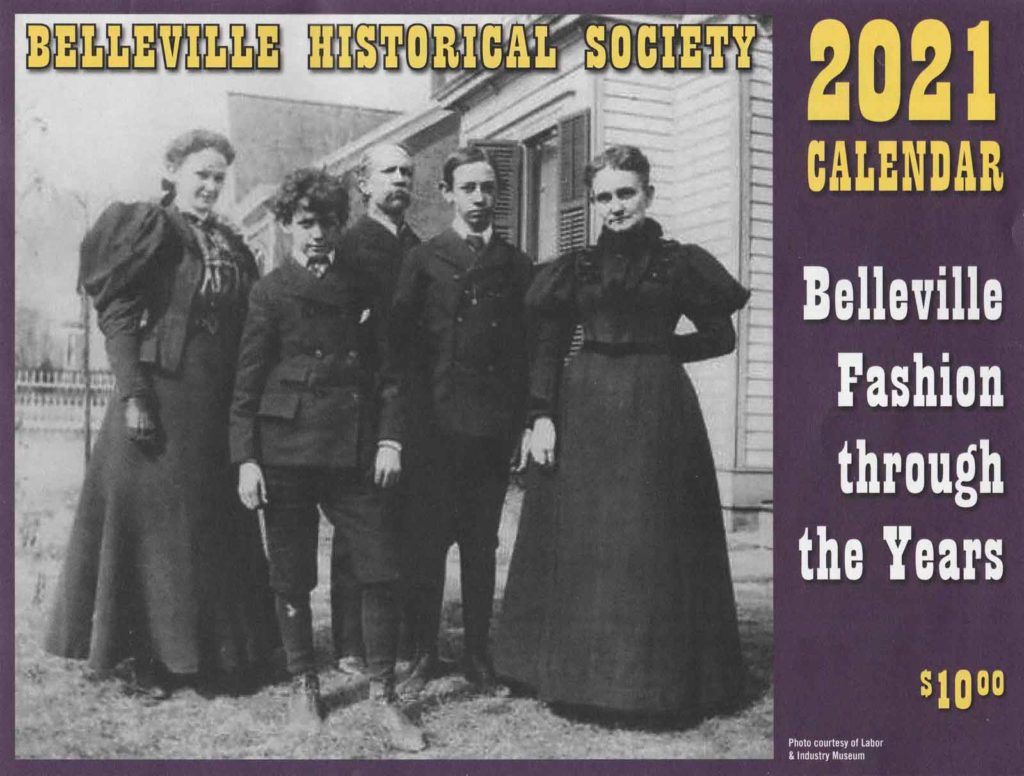 The 2021 calendar is $10. You can purchase it at one of these local Belleville businesses:
Or purchase online via Paypal:
A $2 postage fee will be charged.
Thank you for helping us share and preserve Belleville's history!
---
Past Calendars
Past calendars are available for purchase from the Belleville Historical Society for $10 each. Please email us if you would like to order a keepsake calendar from a past year: bellevillehistoricalsociety@gmail.com