2014 Charles E. King House Tour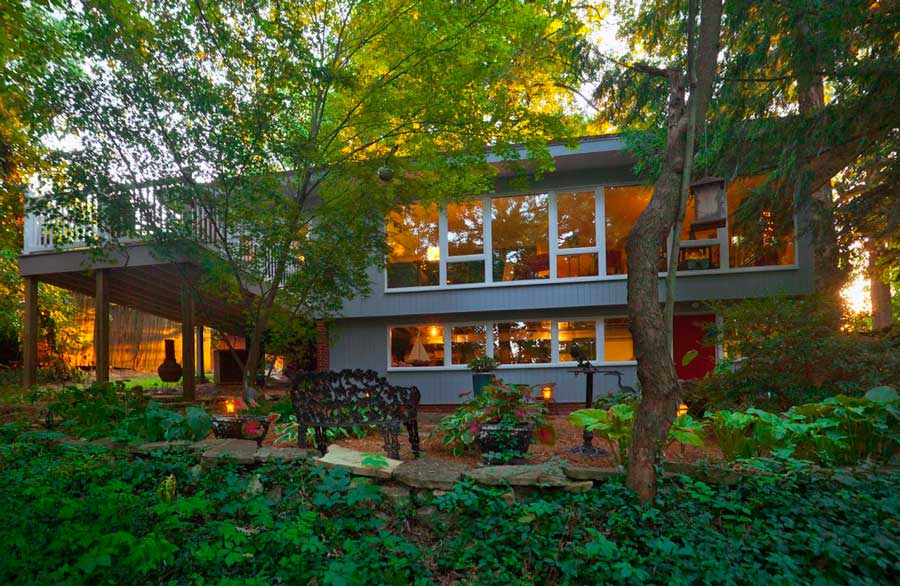 Tour Mid-Century Modern Homes by Belleville Architect Charles E. King
Following the popular success of our inaugural Charles E. King home tour in 2013, seven King houses will be on tour again in Belleville this October. Many of the homes included on this tour were not part of last year's home tour.
Mid-Century Modern architect Charles Erwin King practiced in Belleville, Illinois, from 1947 until 1961. In 1991, Architectural Digest named him among the "Top 100 Architects."
The Belleville Historical Society is very grateful to the owners of each home for opening their doors and sharing King's work with us. All proceeds of the tour will directly support the historical society's preservation efforts, including the purchase and restoration of the Heinemann House, and the conversion of the Garfield Street Historic Saloon into a museum.
Open House Tour flier with photos (pdf)
2014 Charles E. King House Tour Details
Date: Sunday, October 19, 2014
Time: 1 – 5 p.m.
Homes on Tour:
All homes are in the west end of Belleville, Illinois.
King/Kelce Residence (1956/1963) – 904 Briar Hill Road
Farthing Residence (1951) – 8221 West Main Street
Kunz Residence (1957) – 17 Knollwood Drive
McQuillan Residence (1955) – 41 Lakeview Drive
Burmann Residence (1949) – 7 Oakwood Drive
Skinner Residence (1958) – 25 High Forest Drive
Hempel Residence (1951) – 17 Woodland Court
Download history and descriptions of homes (MS Word)
Open printer-friendly map (pdf)
Maps will be available at all homes the day of the tour.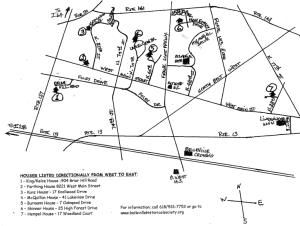 Ticket Information
Tickets may be purchased for $15 on the day of the House Tour at any of the houses on tour.
Advance tickets are available for $12 at:
---
More about Charles E. King