2020 "Paint Historic Belleville" Art Auction
UPDATED with social distancing and virtual bidding information
Because crowd sizes are strictly limited by state mandates, we have decided to move our art auction to online. The Saturday event will be mainly a viewing. We will accept maximum bids on paper and then continue accepting bids on eBay for seven days.
Please check the Facebook event for additional updates.
The online auction will be open for 7 days, closing at noon on Sept. 26th.
We know 2020 has caused change in just about every aspect of our lives. As it turns out, it affects art fundraisers too. We are so appreciative of your flexibility and understanding that things just look different this year. We are grateful for your participation and hope you'll still support us as we seek to preserve and save some of Belleville's most significant properties.
Our annual art auction is a fundraising event in which regional artists create original paintings of historic sites in Belleville. The paintings are very generously donated to the BHS for this event.
This is your opportunity to purchase an original work by an established artist depicting a setting significant to Belleville, while also providing the Belleville Historical Society much-needed support.
---
Saturday, Sept. 19 11:30am – 1:30pm
Paintings on display at Garfield Street Historic Saloon. Guests may view paintings and submit maximum bids. Masks and social distancing required.
Event will also be live streamed on our Facebook page.
Sept. 19 – 26
Bids accepted online.
Sept. 26 at 12 p.m.
Bidding closes.
---
2020 paintings and artists
This year we have thirteen original paintings available. Click a thumbnail below to view larger image. Additional paintings will be posted soon.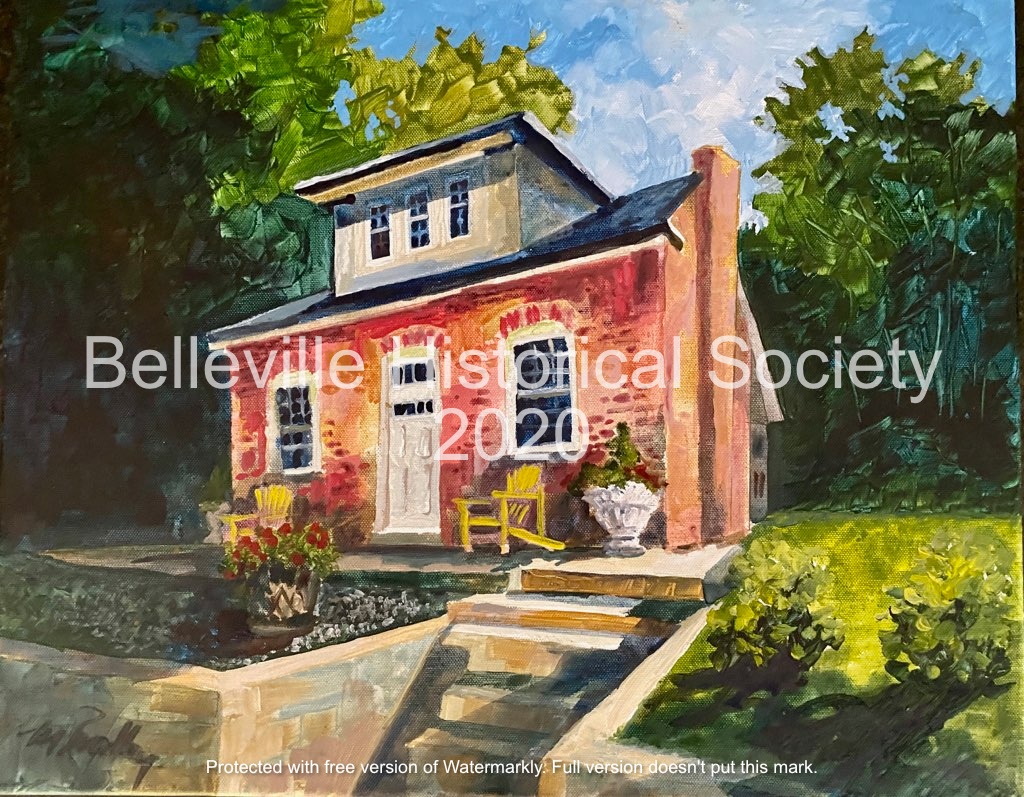 Garfield Inn
624-626 East Garfield Street
Artist: Shawn Cornell
Emma Kunz House
602 Fulton Street
Artist: Michael Anderson
Roosevelt School
700 West Cleveland
Artist: Carolyn Karasek Needles
St. Mary Catholic Church
1760 West Main
Artist: Joe Carriel
St. Paul United Church of Christ
115 West B Street
Artist: David Cornell
Old Green Tree Hotel
NW corner of North High and East C Street
Artist: Breanne Pelker
Old Gundlach Factory
11 North 8th Street
Artist: George Gasparich
Residence – architect Charles E. King
2 Kil-Mar Woods
Artist: Gary Karasek
Streetscape
300 block of Abend Street
Artist: Dan Krause
Old St. Clair County Courthouse
Public Square
Artist: Gary Karasek
Masonic Temple
215 East A Street
Artist: Joyce Blanquart Nuetzling
Residence
318 South Charles Street
Artist: Marilynne Bradley
Vintage Tea Room
316 East Main Street
Artist: Susan Rogers
Comments Off on 2020 "Paint Historic Belleville" Art Auction | Posted in Events
September 04, 2020